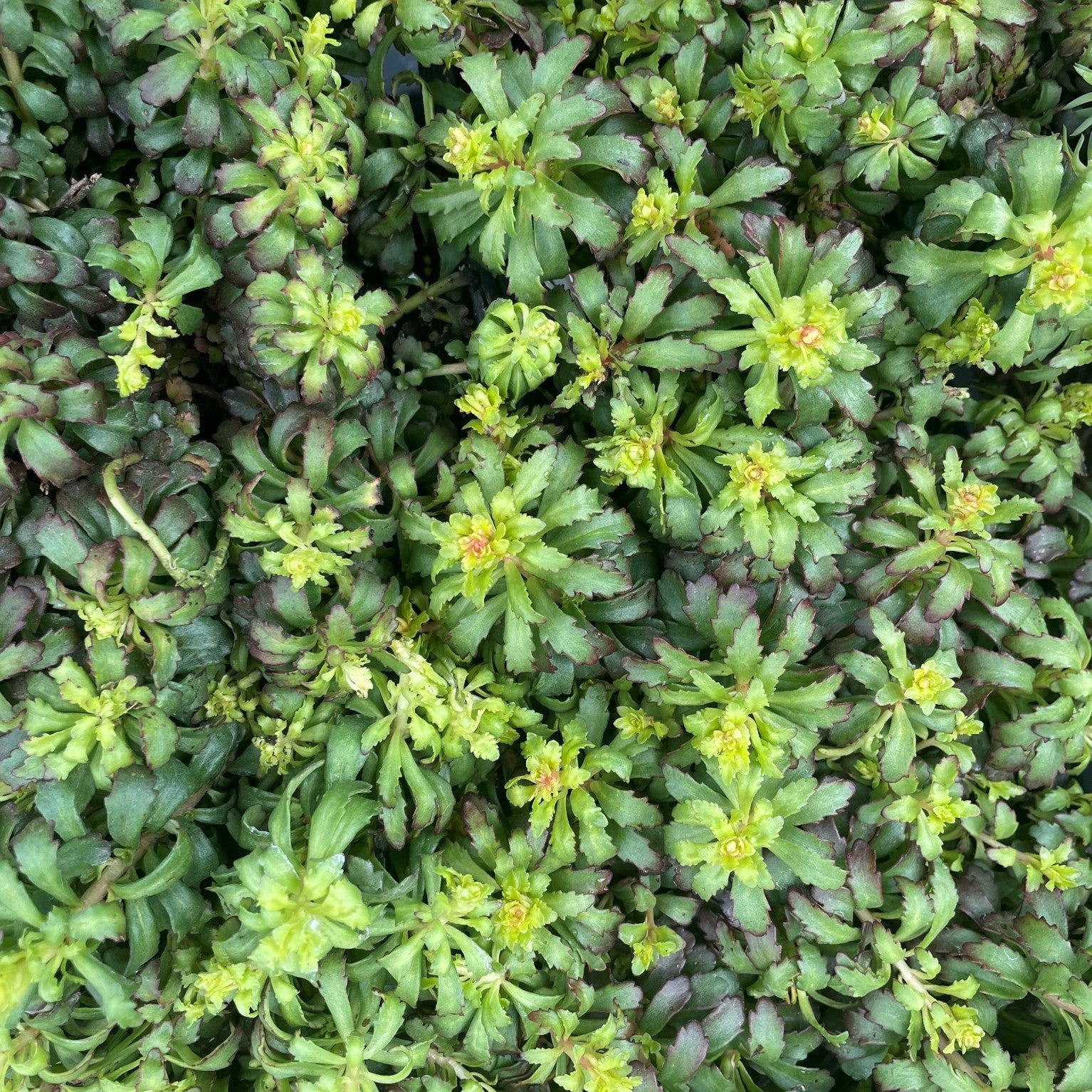 Sedum Rock N' Low Stonecrop 'Yellow Brick Road'
Light Requirements: Full sun; can tolerate lower light levels
Watering: Water thoroughly and provide drainage.
Propagation: Cuttings
Other: Easy care perennial succulent. Drought tolerant. Colorful groundcover with dark green foliage and starry yellow flowers that bloom late-season. Bee and butterfly attractant! Hardy to -40 degrees (Zone 3).  6-8 inches tall with a 24 inch spread.