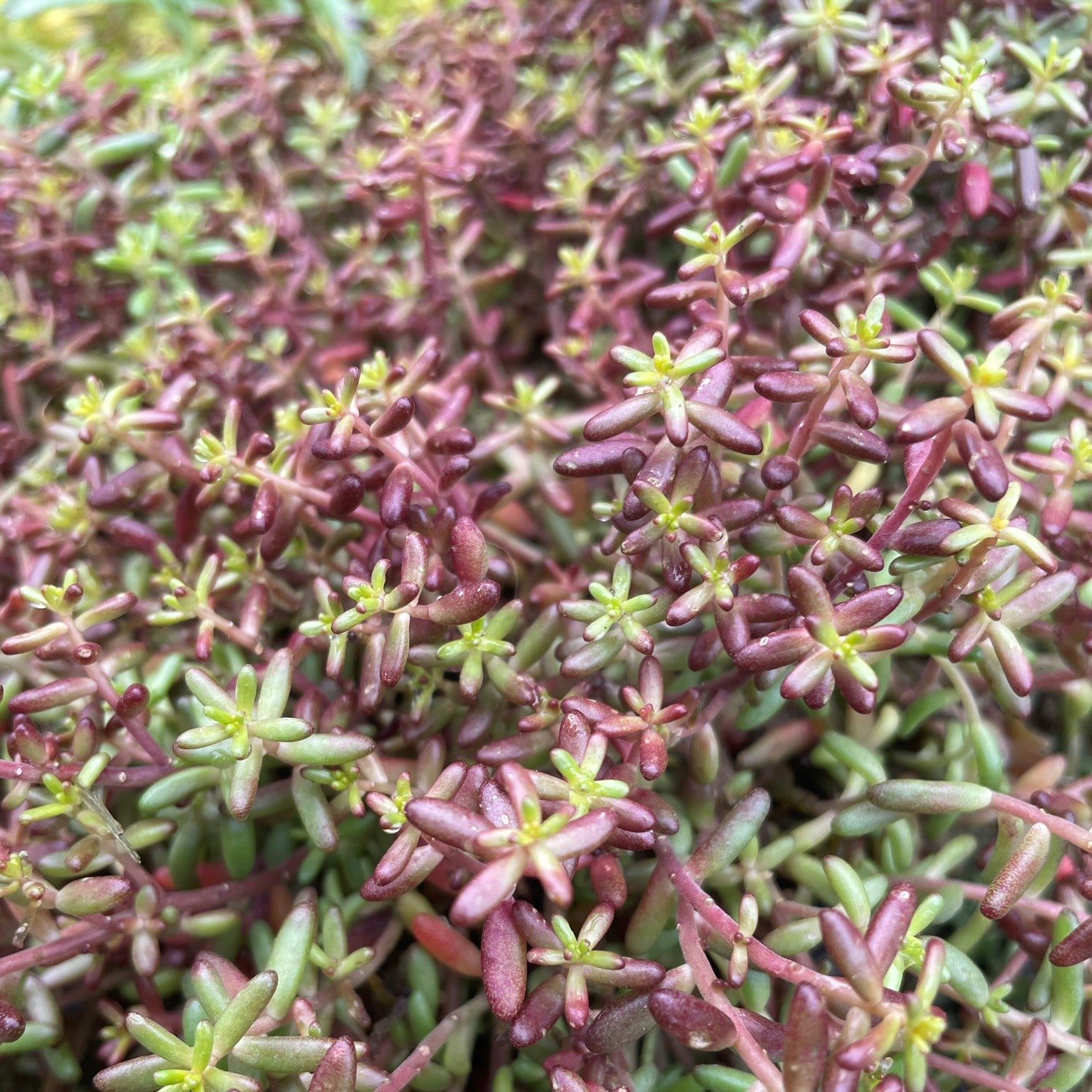 Sedum album 'Red Ice'
Light Requirements: Full sun leads to more color; can tolerate lower light levels
Watering: Water thoroughly and provide drainage.
Propagation: Cuttings
Other: Easy care perennial succulent. Drought tolerant. Used as groundcover. Blue/green foliage turns a deep red in fall/winter. Pale white flowers in summer. Hardy to -40 degrees (Zone 3).  1-3 inches tall with a 18 inch spread.